Green with pride
Each year, from February to October, pride events around the UK bring an explosion of colour and atmosphere to their host cities. In 2022, we teamed up with the LGBT Foundation for our campaign Green With Pride, which aimed to make it easier for LGBTQ+ people to make more sustainable choices around pride month. We proudly ran workshops and produced tips on how people can show off their creativity, save themselves some money and celebrate the green side to Pride.

What's the issue?
In a 2019 survey, 53% of LGBTQ+ people surveyed by CMI classed climate change as one of their main concerns, yet when we discussed this with the LGBT foundation and attendees to pride (see our video below!), there was a lack of support or suggestions on how to have a greener pride.
How we can make sustainability more inclusive for the LGBT+ community? We asked Brighton Pride.
Creating the campaign
A series of 8 campaigns were run by the LGBT Foundation, attended by over 86 people. These included a tailoring workshop, a community cook out, patch-making workshop, growing workshop and a get ready for pride event.
On social media we shared some of the learnings from the workshop, promoting the most helpful tips online and partnering with LGBTQ+ content creators to engage with their audiences on social media. These included a flavour for some of our cooking recommendations to reduce food waste and impress friends and our tailored tips for clothes alterations.

This time enabled us not only to get to know each other better, but enable a greater cohesion.
- Climate Activism Workshop
What we achieved
A total of 86 people attended the variety of workshops online and in Manchester, learning new skills and sharing their own knowledge with the wider community.
"Brilliant, so informative & affirming. I learnt so much & feel much more confident to express my identity through my clothing by recycling things that I already own!!"
– DIY Trans Tailoring Workshop attendee
Preparing for your next Pride?

If you're thinking about learning a new skill, looking to save a bit of money, or wanting to try new sustainability habits – what better time than to do it as part of pride? We've pulled together our top tips below: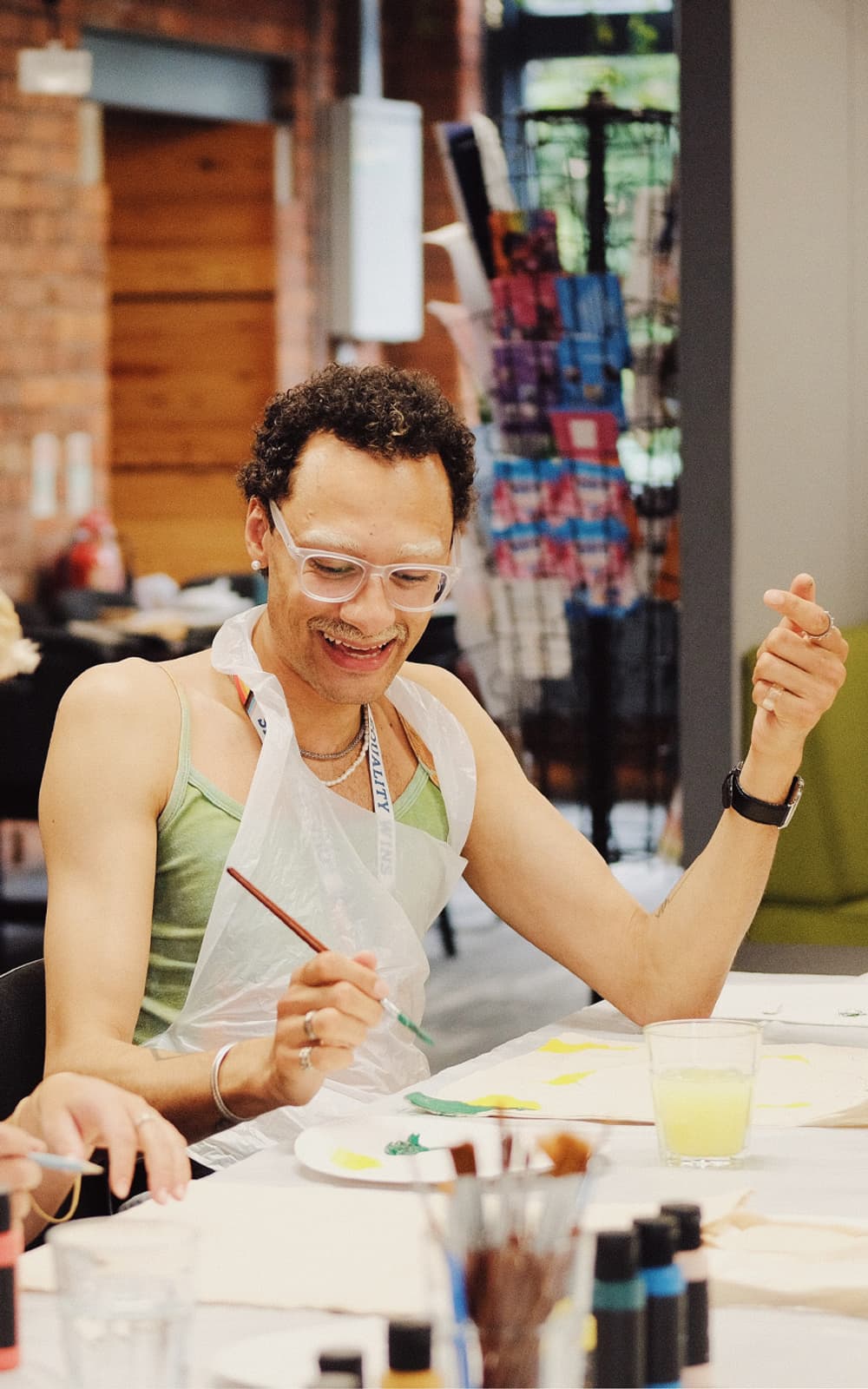 Want more on how to make your wardrobe work for you and the planet?
Tune into the new season of our podcast 'Down to Earth' to explore everything sustainable fashion in conversation with designers, experts and changemakers.