What's the Hubbub in 2023?
By Alex Robinson 5th January, 2023
Happy New Year from everyone at Hubbub! The last couple of new years have been characterised by tentative hope for a 'new normal' amid crises. This one feels different: it's time to accept that chaos and upheaval is the new normal. Our job is to do the best we can in the world we've got. Our last blog talked about how we can all act in times like this. Today, with all the optimism a new year brings, we're looking towards the changes we aim to make in the world.

At Hubbub we've been thinking about where our approach and skills can make the most difference amid the climate, biodiversity and cost-of-living crises. While the mood music is sombre, we're sure there's more need than ever for positive, creative campaigns that reach beyond the usual suspects to inspire behaviour change and shifts of mindset among the widest possible audience.

Our vision is a world where everyone makes choices that are good for the environment. We've picked four topics to focus on this year to help bring that vision closer.
Sustainable diets
Let's start with one of the toughest nuts to crack: the impact of what we eat. Last year's IPCC report put our diets squarely in the spotlight. Eating less meat and dairy is amongst the most effective ways to reduce emissions, according to the report, but changes in diet are often driven by cost, health and other considerations rather than concern about climate. In other words, we need to meet people where they are and find the most powerful drivers for change (which probably means not leading with the environment). This feels like a perfect Hubbub challenge: a difficult cultural shift that will require ingenuity, experimentation and collaboration - with a huge potential impact.

We've been sharpening our skills in this area for a while, most recently with the success of Sparking Change with M&S and our football-themed Manchester is Green campaign. By the time the final whistle blew on that one, 70% of participants were eating less meat, and most were saving money, feeling healthier and adopting other green behaviours too. This year we're going to take things up a notch and aim for impact at a wider scale.

Responsible fashion
Fashion has been a priority for Hubbub since day one. We're proud of projects such as Gift A Bundle which tackled the vast quantities of outgrown baby clothes stashed in people's homes. Still, there's a huge amount more to do and the time feels ripe for a renewed focus on making a responsible approach to fashion both desirable and possible. We want to inspire choices that reduce fashion's outsized impact on the planet and save people money too. That means buying fewer new clothes as well as helping people to buy well-made items on a budget, get more wears from the clothes they have already and find new homes for things they don't wear any longer. It also means promoting innovation and supporting business model innovation, as we're doing in our support of eBay's Circular Fashion Innovator's Fund.

Increasing reuse
Despite all the attention on single-use plastic packaging, and the public appetite to tackle it, it's still everywhere around us. The need for an everyday circular economy has never been clearer. Last year, our Reuse Systems Unpacked report highlighted some of the leading innovations in this area and the key drivers for change. The #1 quality needed by any replacement for single use packaging will come as no surprise: convenience is king.

We've built expertise in understanding how to make reuse schemes user-friendly and effective, and we'll be supporting the six winners of the Bring It Back Fund to maximise the impact of their innovations. We'll also be testing behaviour change techniques across different settings and various items: from office blocks to city centres; coffee cups to glass bottles. These are often complex systems and we'll be seeking collaborations with forward-thinking retailers, caterers, packaging suppliers, logistics companies and more. Our aim is to find scalable solutions to our everyday needs and make a big dent in that mountain of disposable plastic packaging.
Connecting with nature
In 2023, we'll be helping more people access and build a connection with nature; exploring how nature-based projects affect attitudes and behaviours relating to climate change. We'll be going beyond traditional greening schemes, working with local communities to define their own approaches to their spaces, and experimenting with arts and culture as ways to broaden nature's appeal to as many people as possible.

We also want to get our hands dirty by exploring how outdoor spaces at home can become more nature-friendly, adapt to a changing climate and bring us more happiness at the same time. With a year of floods and heatwaves in the offing, what can we do at home to minimise their impact? How can we look after our soil and welcome wildlife back (and can we work with our neighbours to do it)? We'd love to talk to people exploring these questions.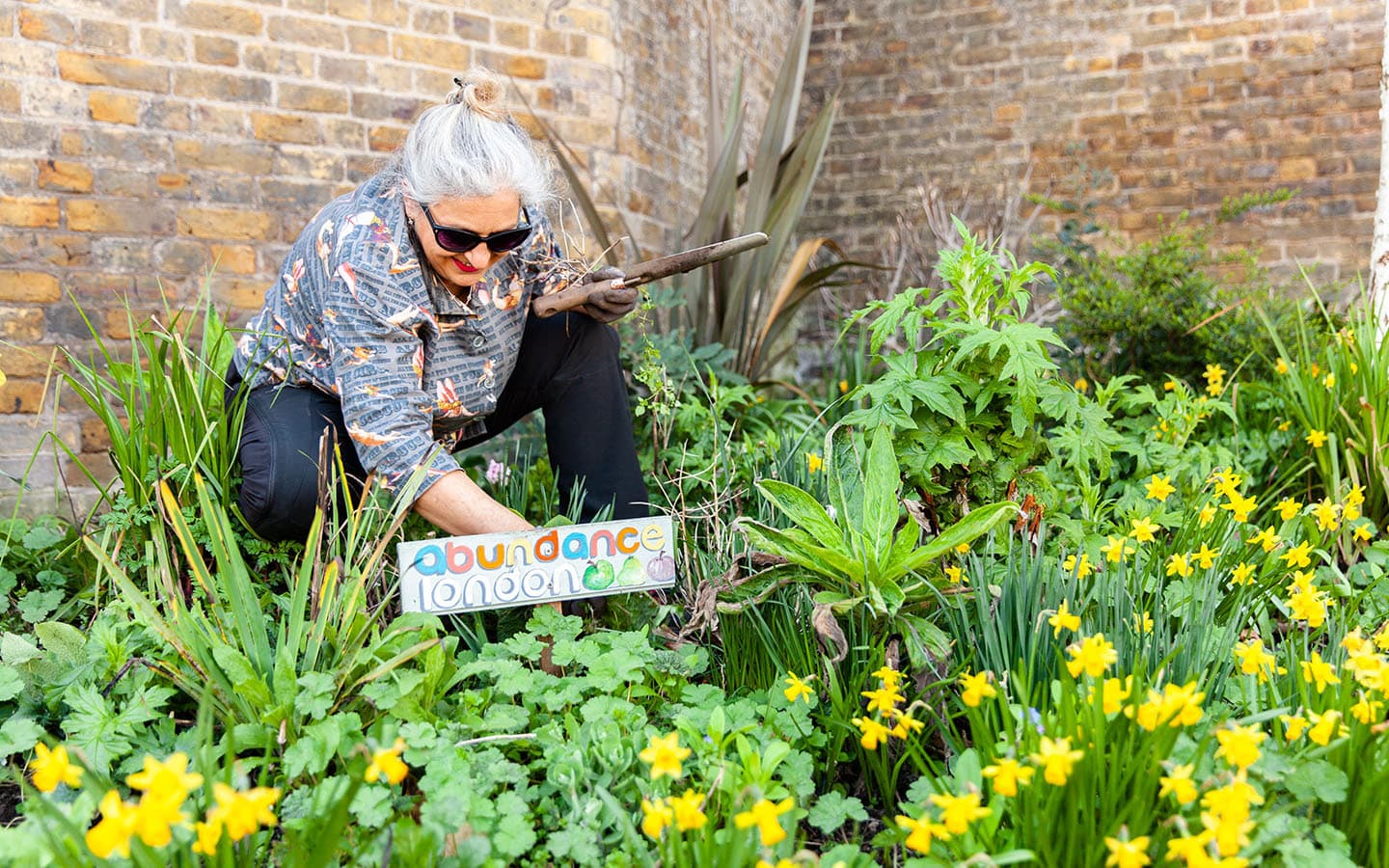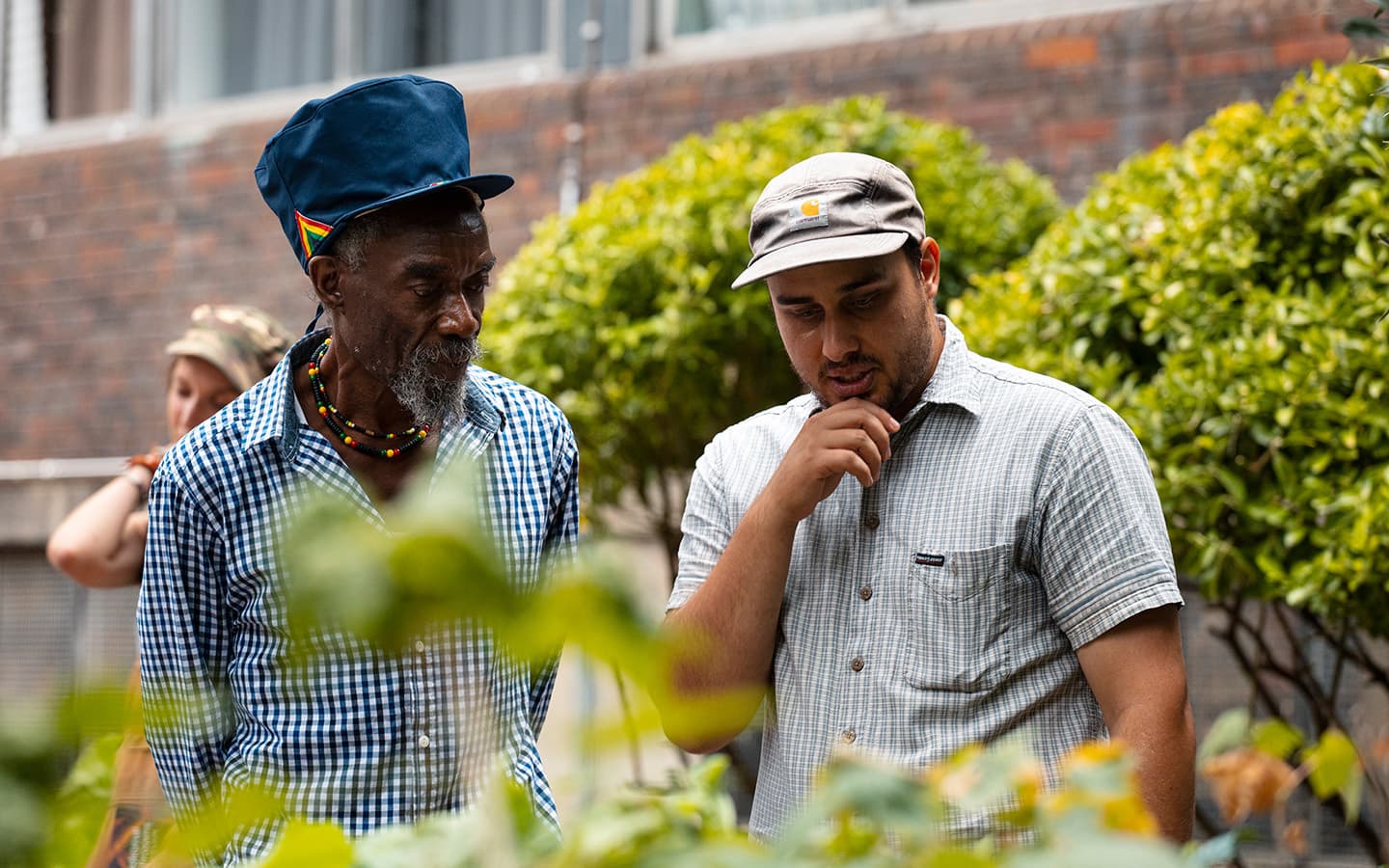 Hubbub in 2023

Considered together, our hopes for this year are that we can accelerate the shift towards a society in which environmentally friendly choices just make sense for everyone.

Our role is to help make those choices desirable for people as well as possible. We'll do it by supporting communities to play an active role in local solutions; helping businesses work with all their stakeholders to create meaningful change; collaborating with other NGOs, government and more, and shifting popular culture and behaviours through the influence of our campaigns and communications.

The ambition to reach everyone means engaging audiences who don't typically get involved in environmental campaigns and co-creating projects with local communities, as we've been doing with Breaking Ground and In Our Nature. We also want to help build a more diverse and representative movement through projects like Make Our Move. There's a lot more to be done and we're still learning.

Going back to the IPCC report from the UN: it says that lifestyle or behaviour changes can "open up a broader range of mitigation options". In plain English, get people on board and you can change what's possible when it comes to the environment: politically, economically, socially. That's what we're here to do. If you have a challenge to share, or want to get involved with our work, we'd love to hear from you.
Are you a business that wants to collaborate? 
If you have a challenge to share, or want to get involved with our work, we'd love to hear from you.
Want to stay in the loop? 
Sign up to our newsletters to be the first to know about new campaigns, launches, tips, research and environmental news. You're in for a treat.