Breaking Ground
Breaking Ground is a mentoring programme and grant fund to support four community-led projects deliver social and environmental benefits to their local area. Each group brings together members from the local authority and a local community group, who get partnered with a mentor. Together they help communities co-create and deliver projects that address their communities environmental and social needs.

The challenges communities face
Climate change affects all of us, but how depends on lots of different factors like income, gender, ethnicity and where we live.
In London, and many other parts of the UK, those on lower incomes and people of colour are disproportionately affected by issues such as poor air quality, lack of access to green space, overheating and flash flooding. These groups are also often underrepresented in environmental groups, programmes, and discussions.
What we know about strengthening communities
Green spaces and nature can help protect our cities against flooding and heatwaves. Spending time in nature is also proven to boost mental and physical health and wellbeing. It can also encourage pro-environmental behaviours that benefit people too.
How communities are designing local spaces that benefit them and the environment
We started with a pilot project, Greener Together, which supported a community in east London to use greening activities to tackle social issues they identified such as lack of community cohesion, anti-social behaviour, and fly-tipping. Greening activities included growing their own food, creating new green spaces and organising community litter picks. They also redesigned their local playground for safer and more accessible play and exercise, as well as giving residents new skills and employment opportunities. It was a phenomenal transformation, all led by the community.
Building on this success, in 2022 we launched Breaking Ground to support four more communities in London experiencing environmental inequalities, including Camden, Ealing, Greenwich, and Newham. Local project teams are being supported and trained through 4 project phases: community listening, co-design, fundraising, and project delivery.
Despite going through the same project stages, each project team faces different challenges and is creating their own response based on local needs and the change they want to see in their area.
The current four Breaking Ground projects will deliver:
Community green spaces co-created for environmental and social benefits.
Empowered communities with the skills to better organise in response to climate change and other local issues.
A replicable model to address environmental inequalities and barriers to participation by underserved and underrepresented communities in climate action
What you can do
We're working to expand the model to more community groups - sign up to our newsletter to hear the latest!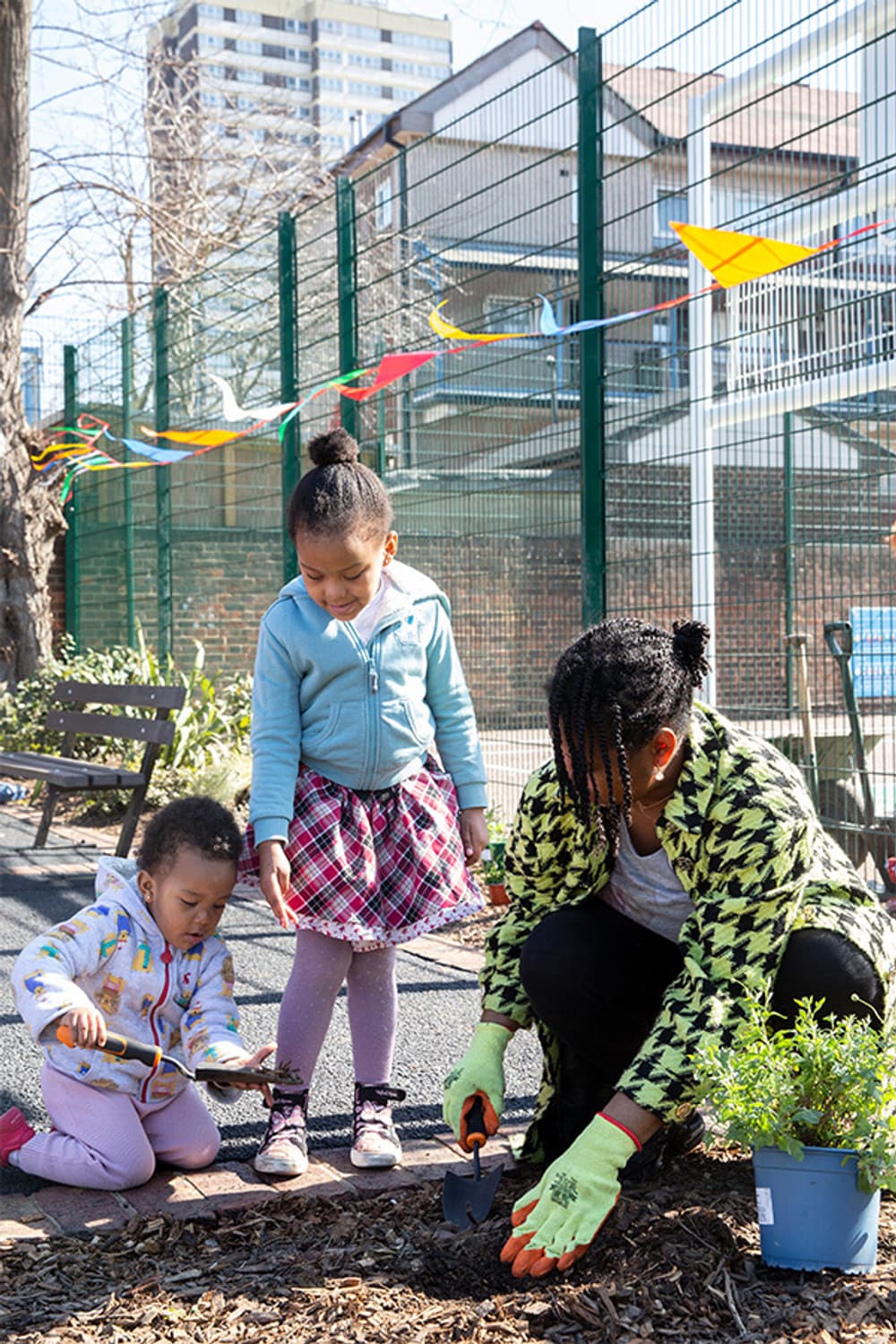 Looking for more ways to support your community and the environment?
Check out our Community Fridge Network, which shares and saves surplus food.