Community Fridge Network
A community fridge is a space that brings people together to share food, meet up, learn new skills and prevent fresh food from going to waste. They're open to all and anyone can share or take food, including surplus from supermarkets, local food businesses, producers, households and gardens. Fridges are run by community groups in shared spaces such as schools, community centres and shops. There are over 450 fridges across the UK (and counting).

The Community Fridge Network is coordinated by Hubbub and brings together all UK based groups running a community fridge. It enables them to share knowledge, skills, ask questions and provide support to each other. Through the network we also offer free, comprehensive guidance on how to set up a fridge as well as tools covering everything you need, from posters to health and safety templates and more.

Stirring the pot for positive change

Community fridges are a tried and tested way of reducing the environmental impact of food waste, which is a huge issue. A third of all food produced globally is wasted. If food waste were a country, it would be the third biggest emitter of greenhouse gases globally. Across the growing network, each fridge can redistribute between 1 – 4 tonnes of surplus food per month, the collective impact of the network is huge. However, they do so much more, all across the UK fridges have become the centre of the community. As well as stopping good food from going to waste, people can also take part in other activities, learning new skills such as how to grow or cook food, or simply drop in for a chat. In the context of rocketing food prices and widespread loneliness many community fridges have also become a lifeline and valuable meeting place at the heart of their community.

Check out our Community Fridges in action
How the network is making a difference
Since our first Community Fridge opened its doors in Swadlincote, Derbyshire, the network has expanded to over 450. In 2022, the network saved over 7,000 tonnes of food from waste, shared 16.9 million meals worth of food, and provided a welcoming space for over 300,000 people. But the impact extends beyond numbers. The groups who manage the fridges have created social connections, reduced isolation, and empowered communities. We've witnessed a positive transformation in awareness and behaviors, as individuals embrace sustainable practices and take pride in being part of a movement against food waste.
Join the Community Fridge Network

Thinking of setting up a community fridge in your area? Join our network and learn how easy it can be. Together, we're not just saving food; we're building stronger, more connected communities.
Find a Community Fridge near you
Check out our interactive map to find your nearest Community Fridge. Get involved, visit your local fridge, drop by to share any surplus food (or pick some up). Or learn about other ways to keep food from going to waste.
Check out our latest funding opportunities
For those who have a fridge already: Check our our new investment fund - supporting existing groups to grow their impact: here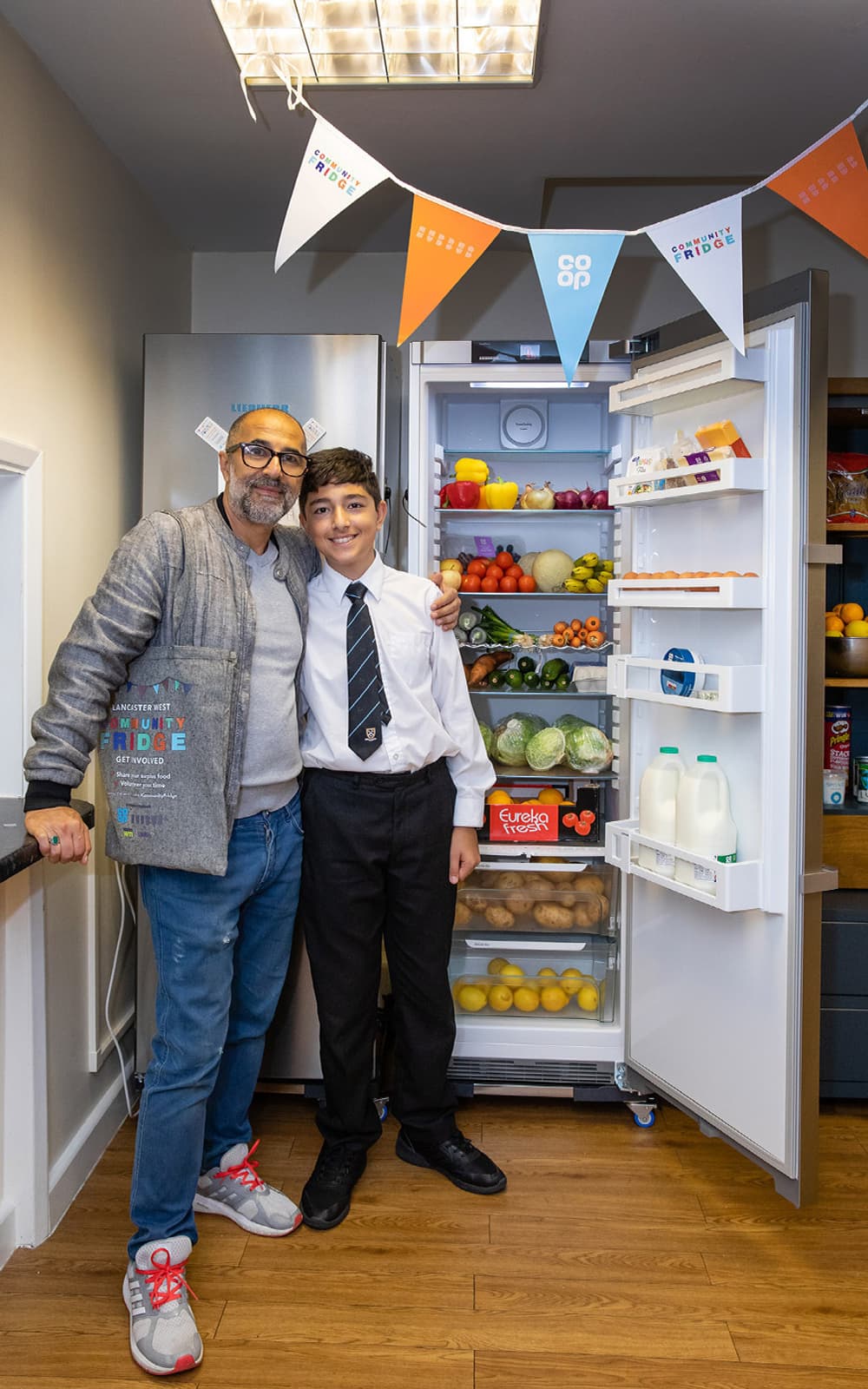 Curious to know more about Hubbub? 
At Hubbub, we want to see a world where everyone makes choices that are good for the environment. Check out what we do and the difference we're making. 
Are you a business that wants to collaborate? 
Got your own challenge or idea for a project? We love to hear it, let's talk!