In Our Nature
Want to use a creative, playful and community-led approach to sustainability that empowers a whole city to take part in climate action? Us too.
Enter In Our Nature, a city-wide programme in Manchester connecting the climate crisis to practical actions we can all take to make a difference.

Why In Our Nature?
Our polling from June 2022* found that over half of Manchester residents had thought about climate change regularly or frequently in the previous month, yet one in three don't know how where to find practical tips to help them live more sustainably.
Across Hubbub campaigns we look to find creative ways for people to try more sustainable behaviours. We've worked on everything, from reusables, food waste and sustainable diets, to growing, cycling, recycling and more.
So, what would happen if we took all our ideas and learnings and tried to action them across a whole city?
Creating a movement of people taking climate action across Manchester
Between now and 2025, with a team of partners and funders we're helping to deliver In Our Nature; an exciting programme putting the needs of communities at the heart of climate action. We're using Hubbub's strengths to make the biggest impact - by kickstarting conversations, sharing stories and connecting the dots of activities on the ground, to add to a campaign bigger than the sum of its parts. Our goal is to connect the climate crisis to practical actions we can all take to make a difference and reduce our carbon emissions, whilst saving money, and learning something new too.
What difference have we made so far?
We've launched a series of positive, practical projects including Manchester's first community fridges, immersive installations and pop-up shops, and innovative urban greening projects exploring how spending time in nature can help inspire planet-friendly actions in our everyday lives.That's not all! We're also supporting local groups to bring their own creative, innovative solutions to life from growing at home and energy saving to food sharing and clothes swapping. So far we've...
Built a coalition: We partnered with 52 organisations to inform, support and amplify the project.
Grown communities: By delivering 62 community-led green initiatives, reinvigorating 17 urban nature areas, and engaging 3,000 community members in nature-based activities and workshops.
Inspired action: Over 6,000 people changed a behaviour, from wasting less food to starting growing, donating old phones, or shifting to more sustainable diets.
Established a strong, recognisable brand: 39% of people in Manchester have seen or heard about In Our Nature.**
Encouraged residents of Manchester to take climate action: 57% of people who have heard of ION said it has helped them understand what role they can take to tackle climate change.**
How can you get involved?
Check out the In Our Nature website: It's packed full of tips, inspiration and blogs to help you live in ways that are good for you and the environment.
Stories we love: Want to see what climate action looks like? Check out the inspiring stories of community groups and heroes who are making a difference in their neighbourhood.
Follow us on the ground: Sign up to our newsletter to be the first in the know about our projects and activities happening across the city.
* (Hubbub polling from 2019)
** (Hubbub polling of 1,000 residents in 2022)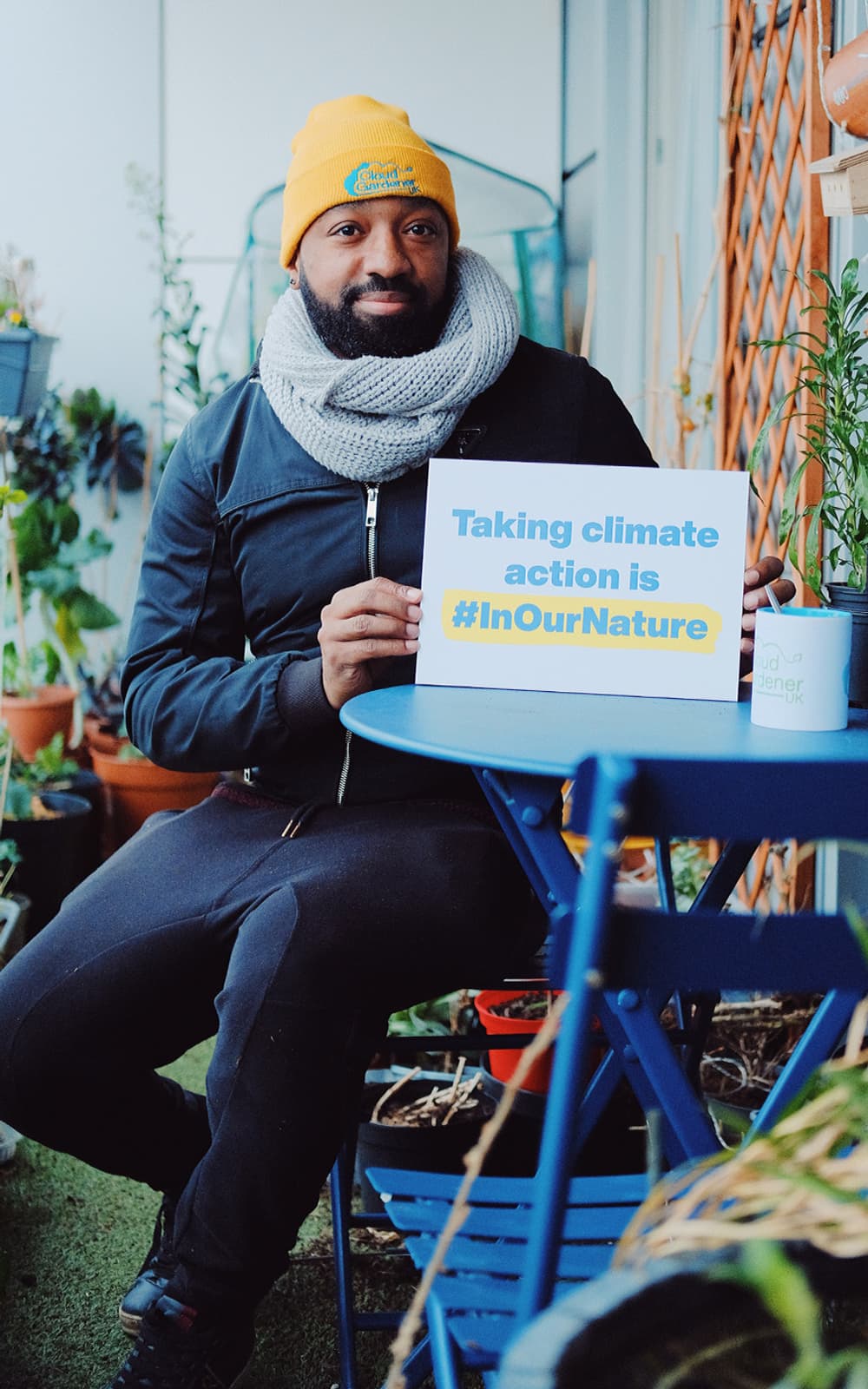 Want to stay in the loop?
Sign up to our newsletter to be the first to know about new campaigns, launches, research and environmental news. You're in for a treat.