Food Connect
Did you know 35% of the UK's green house gas (GHG) emissions comes from our food and drink production? Huge amounts of resources go into growing, processing, packing, storing and transporting food however 6.4 million tonnes of edible food is wasted yearly by retailers, manufacturers, caterers, restaurants and in people's homes in the UK (WRAP).
Meanwhile one in four households with children (25.8%) have experienced food insecurity affecting an estimated 4 million children in the UK. The Food Foundation estimates over 13 million people in the UK are struggling to get enough to eat which represents nearly 1 in 5 of the UK population.
Food Connect is a food redistribution service using zero emissions vehicles, supporting established food projects to use e-cargo bikes and e-vans to share surplus food from local businesses within the community.

What are the barriers to rescuing more surplus food?
Back in 2020 we asked retailers and members of our Community Fridge Network about their experiences sharing surplus food. They told us the biggest challenges they faced were:
Reliability:

Community groups rely on volunteer availability to collect surplus food from retailers and other businesses. Collections times can unsociable and inconsistent.

Quality and quantity of food:

Surplus food often has a short life making it challenging for retailers to share.

Timing:

Collection times, volunteer retention and regular supply of food revealed to be a real challenge.

Travel:

Concerns about the impact of many single journeys in volunteer cars.

Cost:

Increased demands to community services caused by the rising cost-of-living.
How can businesses connect with communities to address the challenge?
Food Connect provides a simpler donation experience for food businesses and significantly increases the quantity of food that can be collected. The service offers a single point of contact for donations, and food is collected by a rider or driver who will take it to a local community fridge or community group where it will be shared quickly and safely with local residents.
With a growing demand for sharing surplus food and businesses' need to reduce their food waste, the final mile challenge needs another more efficient approach.
What difference are we making?
Since launching in 2020, Food Connect now operates in four locations in Milton Keynes and London. The service has helped to reduce great food going to waste by developing their teams' efficiency, growing their network of food partners and working collaboratively to:
Share over 1000 tonnes of food
Share over 2.5 million meals
Collect from 172 retail partners
Save 18 tonnes of transport emissions
Create 15 part-time green jobs
Support 16 community groups
Support over 150k visits to community fridges
Use 7 electric vehicles
Keen to get involved?
We have developed a model that is replicable and community-led, and we are looking to expand to new locations where we can take even more great food further.
If you can help continue the service in Milton Keynes, London or want to help take Food Connect to a new location, get it touch here.
Thank you
Food Connect is recognised as a Circular Food Pioneer Project in London. The project was awarded the Global Good Awards Bronze award for COVID Crisis Champions of 2021 for supporting vulnerable households with over 2000 food parcels and offering a lifeline to isolated people, proving its agility to respond to urgent community need.

Food Connect is brought to you by Hubbub with thanks to Starbucks, the Mayor of London, Southwark Borough Council and local partners; The Old Bath House and Community Centre, Albrighton Community Centre, Oasis Waterloo Hub and Sustainable Merton.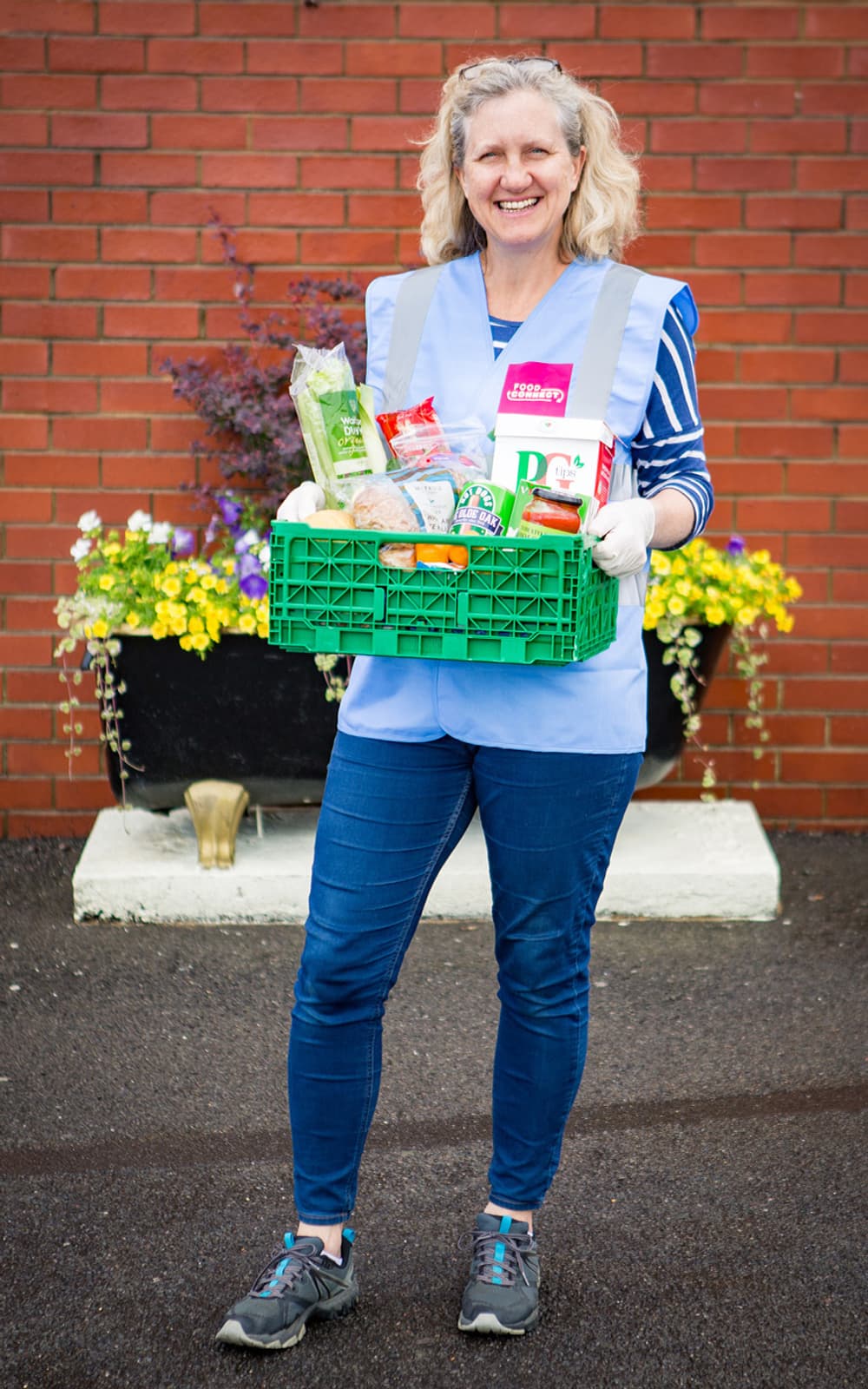 Want to stay in the loop?
Sign up to our newsletter to be the first to know about new campaigns, launches and environmental news. You're in for a treat.