Partner with us
Hubbub's purpose is to inspire action that's good for the environment, and for everyone. Our campaigns support individuals, households and communities to make a difference. By helping everyone get involved and building mainstream support for action on climate, we help businesses and government to make positive choices too.
We can't do this alone. The scale and urgency of our environmental challenges demand bold new collaborations. Since 2014, we've worked with businesses, charitable funders, local authorities and more to create award-winning behaviour change campaigns, raise awareness with inspiring communications, and support community action throughout the UK.
As a strategic partner we can help lift environmental and social ambitions and plans off the page and into vibrant, impactful real-world settings - while aligning with our own charitable aims.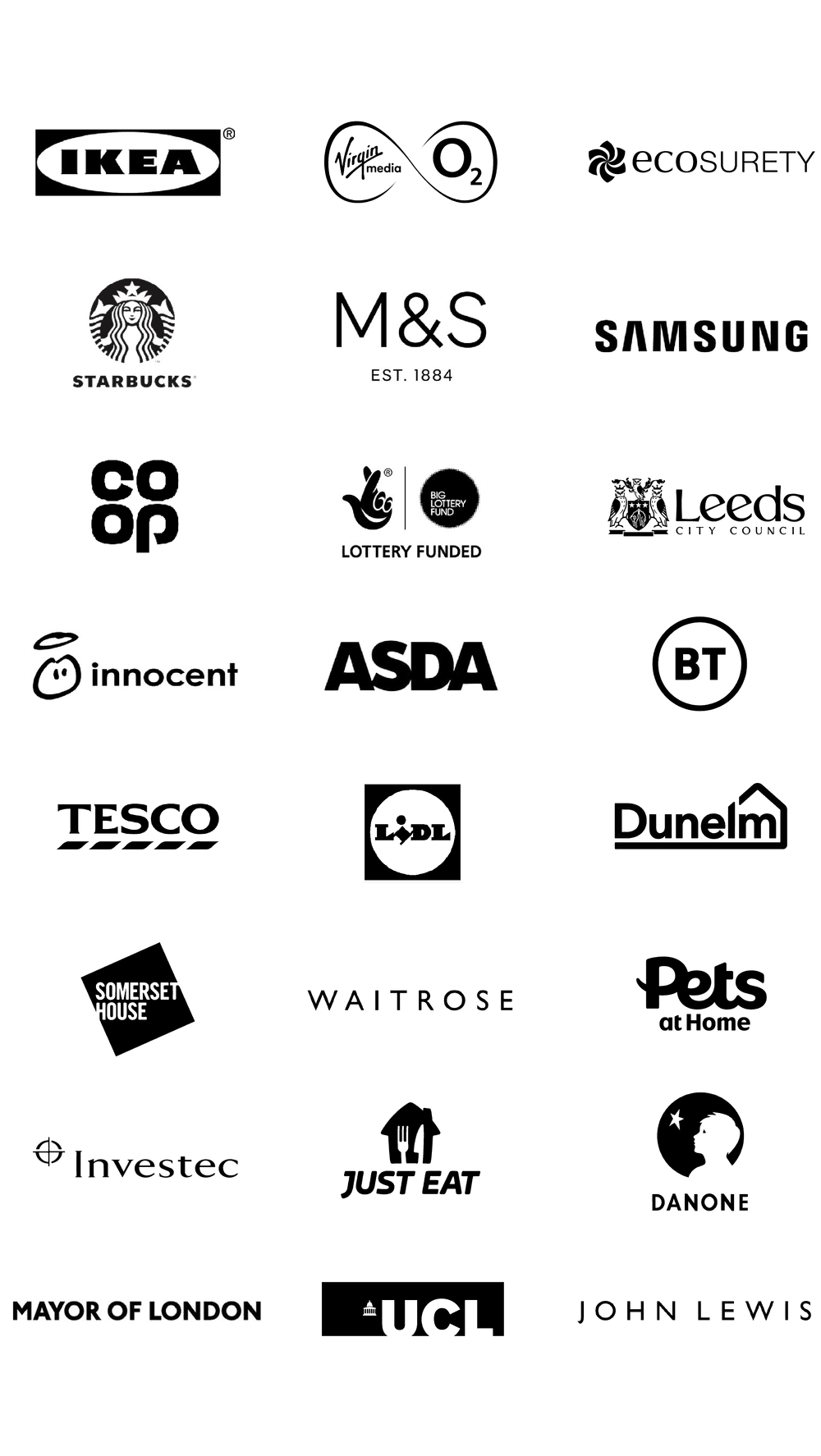 Let's create change together
Want to inspire more sustainable behaviours?

Our communications and behaviour change expertise is at the core of what we do. We gather insights, test creative, innovative solutions, and scale what works. From a pilot supporting football fans to go plant-based to one of the UK's largest ever behaviour change campaigns supporting IKEA customers to go greener, our partnerships help change people's habits, for good.
Want to engage UK communities?
Communities come in many shapes and sizes: from interest to geography and from colleagues to customers. Our partners know that they can't achieve their sustainability ambitions without getting these groups involved.
We're committed to including underserved communities in the environmental movement and can help you do the same. We work with hundreds of groups across the UK on projects that have both environmental and social benefits. Demonstrating environmental action is for everyone, they often make the most of commonly wasted resources, reduce social isolation and help people to save money. For example, the Community Fridge Network shared 16.9 million meals' worth of good surplus food with over 1.2 million visitors in 2022, with support from Co-op.
Want to make grants that accelerate environmental change?
We have expertise in running grant funds with both charitable and corporate partners and have distributed over £6m. They enable our partners to strengthen grassroots organisations and the communities they support, such as the small grants given to Community Fridge Network members to create new food hubs, in partnership with Co-op.
We also run innovation funds, combining our environmental expertise with our partners' sustainability ambitions. The Circular Future Fund, with the John Lewis Partnership, awarded £1m to four organisations with huge potential to boost the circular economy.
We can take care of all aspects of the grant fund, from fund design to grantee management to impact reporting.

Want to raise awareness of an issue – and what people can do about it?
We shine a light on new and under-discussed topics through thought-provoking campaigns that have a playful twist. Always positive and simple to take on, they create a collective appetite for change.
For example, with support from Starbucks – home of the Pumpkin Spiced Latte - Halloween is becoming as much about eating pumpkins as carving them. In 2022 our Eat Your Pumpkin campaign reached over 12 million people through integrated marketing and community engagement. Since we began this campaign, people in the UK's awareness that they can eat their carving pumpkin has increased by 40%. 

Want… something else?
These aren't the only ways we work with partners to create impact, so if you have an environmental challenge you think we could support with, we'd love to hear about it.
We also use our skills and ready-made campaigns to inspire colleague engagement at large companies. We take teams Plastic Fishing in London's Docklands, bringing the plastic pollution crisis to life through a fun team-building activity. And we sell the celebrated 'nudge' ashtray, the Ballot Bin, all over the world: cutting cigarette butt litter in half and showcasing creative approaches to everyday problems.

Don't take our word for it
"We're proud to see our partnership with Hubbub go from strength to strength, having a positive impact by connecting those who need it most and making e-waste less of an environmental problem and more of a digital inclusion solution. It's incredibly inspiring to work alongside a team as innovative, ambitious and driven as Hubbub."
- Dana, Chief Sustainability Officer, Virgin Media O2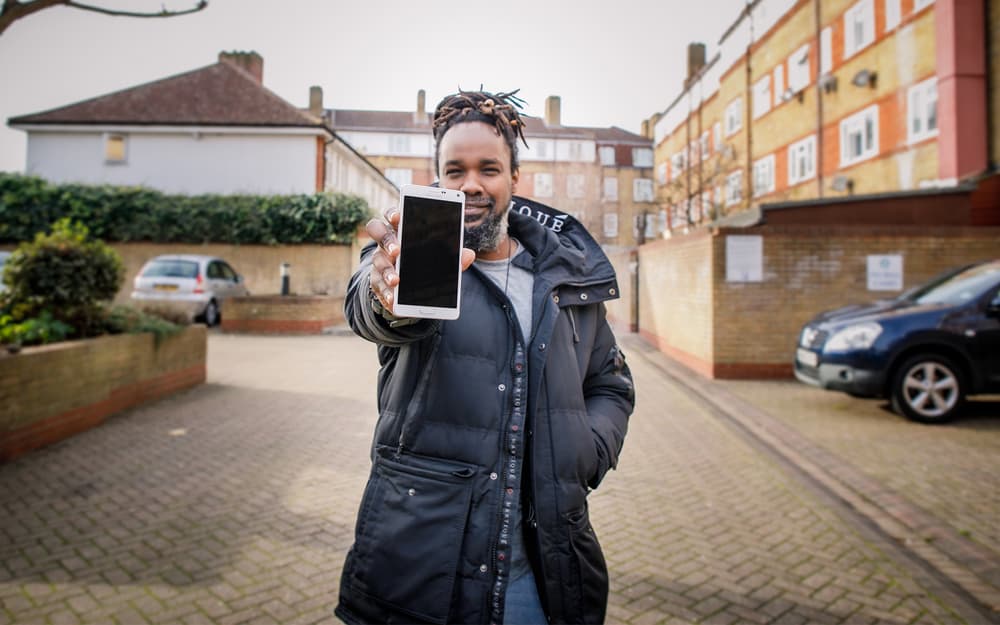 "Hubbub are up there with the external partners we love working the most with. They are all such a knowledgeable bunch, real experts in the area of sustainability, yet what has always striked me is their plain talking and their common-sense approach to everything around sustainability (a world which can easily be lacking in common sense). I also find them very professional, always taking time to validate their assumptions with well-designed consumer research."

- Émilie, Head of Brand, Innocent Drinks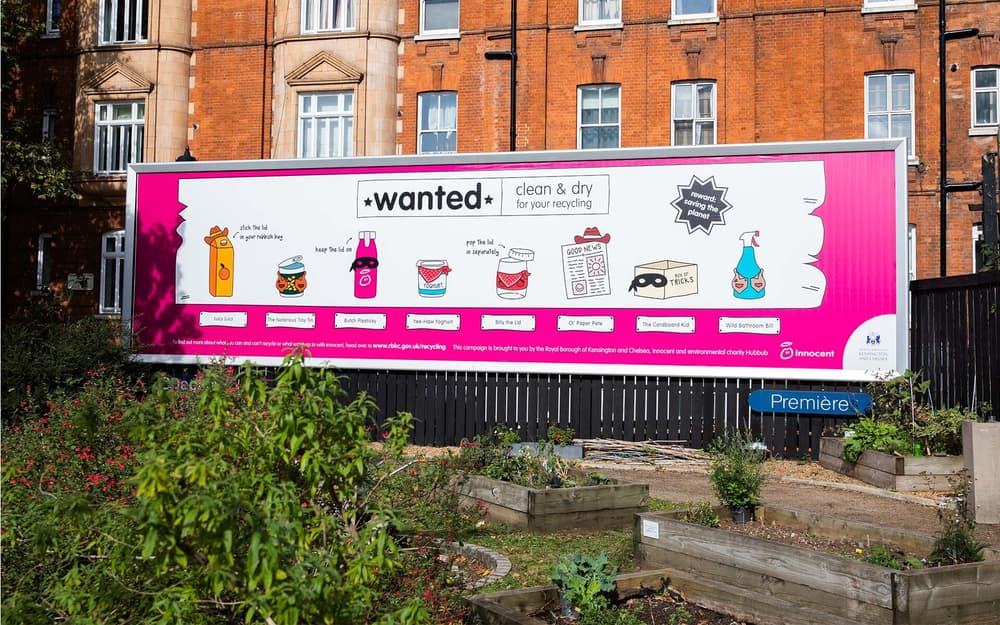 We've got a track record
Our campaigns and partnerships are effective, long-lasting, and award-winning.

Curious to know more about Hubbub? 
At Hubbub, we want to see a world where everyone makes choices that are good for the environment. Check out what we do and the difference we're making. 
Want to stay in the loop?  
Sign up to our newsletters to be the first to know about new campaigns, launches, tips, research and environmental news. You're in for a treat.